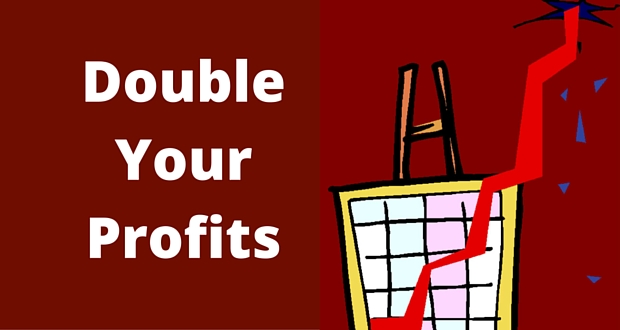 ---Give Away as Much Information to as Many as You Can at One Time
Let's talk a little about your marketing efforts. Have you always sent out your direct marketing (emails, letters, whatever) with a goal of selling something? What would happen if you sent them out to advertise that you are giving away all of this free information? Get everyone to attend a seminar on How to……..[whatever]
I can tell you from experience, both my own and those of the clients that have followed this procedure that your direct mail response rates will increase somewhere around 10 times. During the seminar make sure to give them some real meaty ideas to improve whatever it is that are clamoring for. You have just become "the expert" in the industry, in your geographic area, your community. You will be the FIRST person everyone turns to looking for help, advice, and….to buy from.
---You will also have shown your value to a roomful of people in the time that you would normally have spent in a one-on-one sales pitch.
It sort of goes this way for my sales training and coaching:
I send out 1,000 postcards advertising my next "Double Your Business in Weeks" seminar.

There will be 50-60 phone calls (about 5+% response rate, where before giving away information it would be 0.5% or less).

I'll end up with 25-30 warm bodies in the seats.

10-15 will actually sign up for the next sales training session.

Also, I will have a list of the 50-60 people that called that are on my "qualified leads" list that are interested in my ongoing helpful newsletters (more information giveaway), and within 3-6 months many of those will either call me to join a later session, or send me referrals. And I've done it in the time it would take to make one sales call.
There are lots of ways to give away, or even charge a small amount, for this information. Public seminars, white papers on your website, email newsletters, chamber events (offer to be the speaker at a chamber event, or host a free training, send the entire chamber an email to drive them to your website for the information, or call you to send the information), an electronic file, a CD The options are endless. You don't even have to stick to just one way to communicate it. The key here is to use the information as an enticement for them to contact you, give you their contact information, and for them to truly want more from you, much more. Don't try to sell them, they will be turned off. Be the helper that is in demand. You can even ask for the essay and multiply it around the network (for example, essay from these guys - https://essaylab.com/buy_1000_word_essay).
If you have a complex or high-cost product or service, many businesses have had success by offering introductory seminars, webinars and teleseminars. It allows your potential buyers to take a test drive before committing to purchase. They can determine if your approach and values are similar to theirs.
By determining and delivering the information your buyers want, you will become more valuable and you'll stand out among your competition. Of course, you have to make sure that your content is pertinent and objective. No one wants to read or listen to an advertising pitch, but they do want insightful information that makes their life easier or better.
Let's look at some examples:
If you provide staffing services, you might put together information on "Five Mistakes To Avoid When Hiring," or "10 Interview Tips To Learn What Your Job Candidates Won't Tell You," or "Now You've Hired Them…How To Retain Employees Without Blowing Your Budget."

Mortgage company, you might offer a white paper or seminar on "How to get the lowest interest rates," "How to Fix Up your house for best resell". You might even partner with a local real estate agent to do joint seminars that would help both of you.

Massage Therapy: offer information where you talk about the biggest problems someone might experience, back and body pains, muscle pains, and how to eliminate them. It could include massages, some techniques that maybe your personal partner could do for you.
Don't be afraid that you are giving away your services; this makes you visible, and THE EXPERT that they will turn to. I look at it this way: There are always those in your audience that will never buy your services. They are here to get the free information. So what? Aren't you here to help everyone? The actual sales you get will always be a relatively fixed percentage of those you talk to, whether it is 10% or 50%. If your sales rate was 10% in a one-on-one, it'll be MUCH higher in the roomful of people, since you are now considered an expert, not a salesman. And you just talked to a roomful in the time you normally do one sales call to one person.